On June 6, 2021, the US Senate passed the Merger Filing Fee Modernization Act of 2021. The bill is co-sponsored by Senator Amy Klobuchar (D-MN), the Chairwoman of the Senate Subcommittee on Antitrust, Competition Policy and Consumer Rights; and Senator Chuck Grassley (R-IA).
The bill amends the premerger notification provisions of 15 U.S.C. § 18a and substantially increases the Hart-Scott-Rodino Act (HSR) filing fees for large mergers, while also effectuating a slight decrease in HSR filing fees for smaller mergers. The text of the bill can be found here.
The adjusted HSR filing fees are as follows: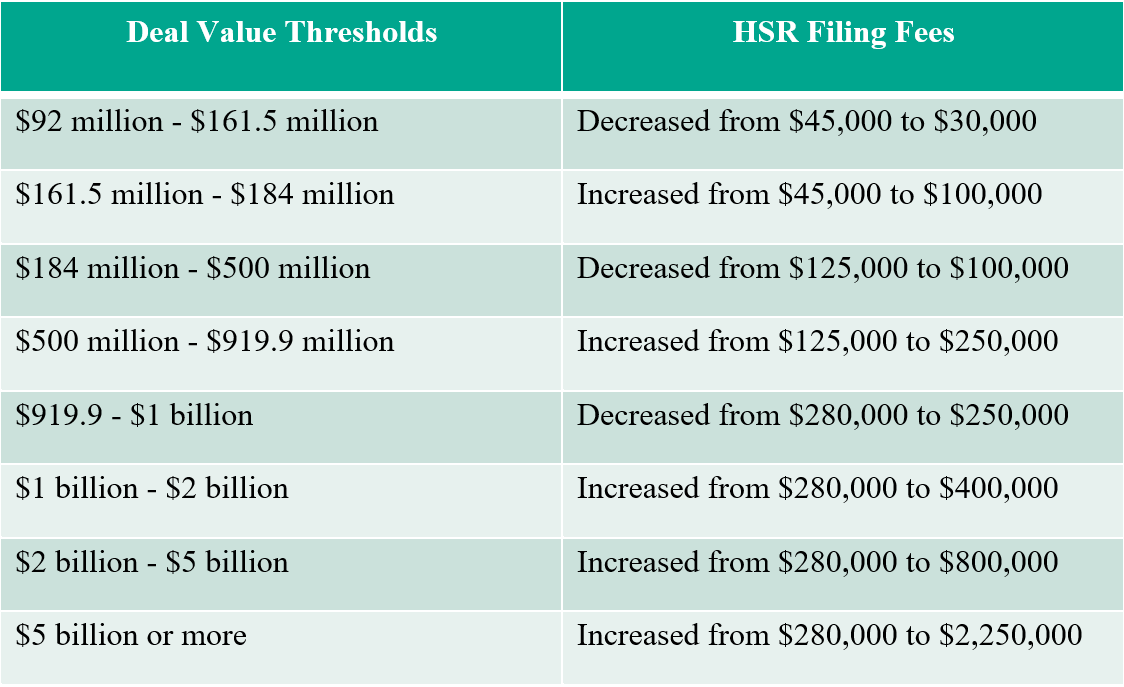 The proposed HSR filing fees are subject to annual increases based on the Consumer Price Index (CPI), unless the CPI increase is less than 1%. Any changes must be published by the Federal Trade Commission (FTC) each year (no later than January 31). The HSR filing fee thresholds themselves will remain correlated to Gross National Product (GNP).
The competition agencies also stand to directly gain from the passage of this bill. Section 3 of the bill authorizes the appropriation of increased funds for both the Department of Justice Antitrust Division (DOJ) and the FTC. The bill appropriates $252 million to the DOJ and $418 million to the FTC, substantially increasing the resources at the disposal of the regulatory agencies and even exceeding the FTC's requested budget for FY 2022.
The bill is still subject to approval in the House of Representatives and by President Biden. But given the bipartisan support for this bill, its passage appears likely, and it raises the potential for additional bipartisan antitrust legislation in the future.